Nassau Circle (Sneak Preview)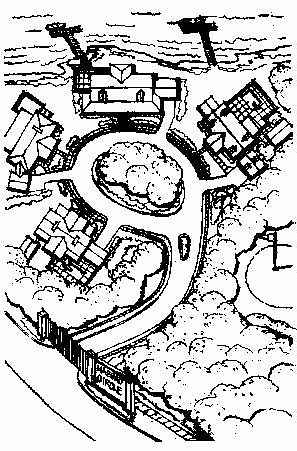 Nassau Circle is a four-residence gated area within the boundaries of the Piney River Country Club, a private golf course six miles from the town of Summerwood, South Carolina and 15 miles from Charleston, South Carolina.

The residents are all well to do; one is a multi-millionaire. The houses were all built by a contracting company owned by Clem Halliburton. He owns 51 percent of the country club. Living on the Halliburton property at #1 Nassau Circle with Clem and his wife Lillie are Artie and Nancy Garland, who have a luxurious apartment built over the potting shed, and Ephriam (Eph) Barnes, who has a nice two bedroom apartment over the Halliburton's three car garage. Eph is the son of Lillie, Clem's wife, by her first marriage.

Eph is an archaeologist with several year's experience in Egypt. He is currently writing a book on family life in Egypt circa 600 B.C.

#2 Nassau Circle is the home of ex-pro Richard (Rick) Hamilton and his wife Susan. He has applied to the USGA to be re-instated as an amateur and is now a self-employed businessman. His wife Susan is vice president at a South Carolina bank, in charge of training.

#3 Nassau Circle is the home of Dr. Jack Brown and his wife Shirley. Jack, who rarely uses the title Doctor, is a retired county superintendent of schools who is active as a stock investor. His wife Shirley is busy in state politics.

#4 Nassau Circle is the home of Carl and Ann Lundy. The Lundys are the new residents of the circle, after buying their house from a former owner. Carl is in the import-export business and has an office nearby. Ann is an accomplished silver jewelry designer and has won several national awards.
The four residents are good friends. They play golf, the men a five dollar nassau each Saturday and the ladies a fifty-cent Nassau each Wednesday. They play cards together and all are active in the community civic organizations.
A series of events, culminating in the murder of two of the men at about the same time, involves the entire golfing community.

---

Home | Orders | Front | Back | Inside Front | Inside Back | 17th Hole | Links | Awards
---


Back to top of Home Page for the murder mystery novel Nassau Circle!
E-mail testimonials about Nassau Circle by author James Ray Chapman!
Cast vote for Nassau Circle on the Top 50 Award Winning Web Site List!
Photos copyright © 2000 by James R. Chapman - author of Nassau Circle.
Design copyright © 2006 by Bob Chapman (webmaster@nassau-circle.com)
Site maintained by Award Winning Web Site Designs. All Rights Reserved.